Curator, Fossil Cnidaria
Position
Curator, Fossil Cnidaria
---
Employer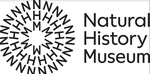 Natural History Museum
About Us We are a world-class visitor attraction and leading science research centre. We use the Museum's unique collections and our unrivalled expertise to tackle the biggest challenges facing the world today. We care for more than 80 million objects spanning billions of years and welcome more than five million visitors annually and 16 million visits to our website. Today the Museum is more relevant and influential than ever. By attracting people from a range of backgrounds to work for us, we can continue to look at the world with fresh eyes and find new ways of doing things. We employ 900 staff in a variety of roles, all united by our vision of a future where people and planet thrive. We need everyone to have the passion and drive to help us with our mission to create advocates for our planet and inspire millions to care about the natural world. This is an exciting time to join the Museum as we have secured investment from the UK Government to build a new science and digitisation centre at Thames Valley Science Park, University of Reading. The purpose-built centre will house much of the Museum's collection and will include laboratories, digitisation suites, collaborative research spaces, conservation labs and workspaces Diversity and inclusion matter to us.
Our vision is of a future where both people and the planet thrive. Diversity is one of our core values and we strive to build a workplace where everyone feels a sense of belonging. All new staff who join us learn about the importance of diversity and inclusion to the Museum and how to contribute to creating an inclusive environment.
We know we have more to do, but we are committed to ensuring that everyone who works at the Museum feels they can thrive and feel valued and respected.
Homepage: https://careers.nhm.ac.uk/templates/CIPHR/jobdetail_3910.aspx
---
Location
London, United Kingdom of Great Britain – England, Scotland, Wales
---
---
Relevant division
Stratigraphy, Sedimentology and Palaeontology (SSP)

---
---
---
---
Preferred education
Master
---
Application deadline
9 October 2023
---
---
Job description
Job Summary
Embedded within Invertebrates and Plants Palaeobiology, this is a curatorial role in a world-renowned institution with a strong scientific mission and commitment to enhancing our research infrastructure.
The successful applicant will join a large science group composed of approximately 300 scientists. The NHM (Natural History Museum) houses some of the largest, most significant scientific collections in the world, which includes the internationally important natural history library, a suite of advanced analytical and imaging facilities, and offers the opportunity to contribute science to national and international audiences.
The Curator will be responsible for acquiring, curating, and making specimens within their area of responsibility in Fossil Invertebrates available to facilitate research, teaching, and exhibitions. These collections are frequently accessed by internal and external researchers and are used for the NHM's public engagement activities, including permanent exhibitions, temporary and touring exhibitions, and outreach events for the general public and media.
Applications are open to candidates in the field of invertebrate palaeontology, with particular expertise in Fossil Corals.
Applications are open to candidates with collections expertise in invertebrate palaeontology.
Main Responsibilities
Working within the Invertebrates and Plants Palaeobiology curatorial team, this role will have curatorial responsibility within the Natural History Museum's historically important collection of Fossil Corals and will work closely with colleagues responsible for the Recent Cnidaria Collection. Also working closely with curatorial colleagues and research scientists across palaeontological and equivalent extant collections. An important part of the role is facilitating collection use and access by stakeholders which include internal/external researchers and the NHM's public engagement activities, including income-generating exhibitions and events for the general public and media.
The curator will:
Be responsible for collections management, development, care and identification of conservation needs within the named collections area
Identify areas suitable for development and facilitate donations and acquisitions as appropriate
Work closely with the

NHM

Unlocked delivery team to document, organise, sort and prepare the collections to ensure the move to a new site in Reading is both safe and beneficial for the fossil corals
Ensure best practice in collections care, understand approaches to due diligence and collections Registry policy such as Spectrum Museum standards and apply them to the area of responsibility
Provide the information needed to maintain, develop, make accessible and use the collections, particularly by the development of digital records in the collections management system.
Facilitate research access to the collection and answer enquiries
Contribute to scholarly outputs in appropriate outlets (journals, monographs, technical reports, scientific articles, etc)
Seek and apply for funding to support projects
---
How to apply
If that sounds like you, please apply online on the Natural History Museum's careers portal. https://careers.nhm.ac.uk/templates/CIPHR/jobdetail_3910.aspx
Closing date: 9:00 am, Monday 9 October 2023
Interviews expected: w/c 30 October 2023
Please note that this role qualifies for Museum sponsorship. Whilst we would still expect the successful postholder to have valid right to work in the UK at the point of starting the role, the Museum can support in obtaining a Certificate of Sponsorship for this role to apply for future or continued right to work in the UK. Please note that while the Museum will support with the cost of the CoS (Certificate of Sponsorship), visa and health surcharge costs will need to be funded by the postholder. Please contact our Recruitment Team at hrrecruitment@nhm.ac.uk if you have any further queries regarding this.