Scientist (m/f/x): Multiscale Regional Groundwater Modelling
Position
Scientist (m/f/x): Multiscale Regional Groundwater Modelling
---
Employer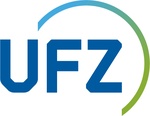 Helmholtz Centre for Environmental Research (UFZ)
Homepage: https://www.ufz.de/index.php?en=33573
---
Location
Leipzig, Germany
---
---
Relevant divisions
Atmospheric Sciences (AS)
Climate: Past, Present & Future (CL)
Hydrological Sciences (HS)

---
---
---
---
---
Application deadline
19 December 2023
---
---
Job description
The Helmholtz Centre for Environmental Research (UFZ) with its 1,100 employees has gained an excellent reputation as an international competence centre for environmental sciences. We are part of the largest scientific organisation in Germany, the Helmholtz Association. Our mission: Our research seeks to find a balance between social development and the long-term protection of our natural resources.
Scientist (m/f/x): Multiscale Regional Groundwater Modelling
Your tasks
We presently have opened a postdoc position in the field of model-based hydrology and hydrogeology, working within a long-term international project with experts from Germany, Sweden, Italy and Israel. Based on extensive previous analysis, the main task for the next 3 years (extension possible) is the development of a Europe-wide multi-scale regional groundwater model coupled with the catchment scale hydrological model mHM which takes heterogeneous elements into account. The candidate will be hosted in the department CHS (Computational Hydrosystems) within a larger international modelling team. Some stays abroad with our project partners are possible.
We offer

Excellent technical facilities which are without parallel
The freedom you need to bridge the difficult gap between basic research and close to being ready for application
Work in interdisciplinary, multinational teams and excellent links with national and international research networks
A vibrant region with a high quality of life and a wide cultural offering for a balance between family and professional life
Interesting career opportunities and an extensive range of training and further education courses
Your profile

Ph.D. in a relevant field (e. g., Environmental Earth Sciences, Computational Hydrology, Physics, Mathematics).
A good quantitative training in the field of stochastics
Proficiency in relevant modeling software (e.g, as developer to

IMAGE

-

GNM

,

SWAT

,

HYPE

, others) and programming languages (e. g., Fortran, Python, R, or similar).
Excellent analytical and problem-solving skills with a demonstrated ability to work with large datasets (e. g. with NetCDF files in

CDO

/NCO programs).
Strong written and verbal communication skills, including a track record of publishing research in peer-reviewed journals.
Collaborative and adaptable, with the ability to work effectively in a team-oriented research environment.
Good control of the English language is required.
The UFZ has a strong commitment to diversity and actively supports equal opportunities for all employees regardless of their origin, religion, ideology, disability, age or sexual identity.
We look forward to applications from people who are open-minded and enjoy working in diverse teams.
Place of work: Leipzig
Working time: 100% (39h per week)
The job position is available for full-time or part-time employment.
Contract limitations: limited contract / limited to 3 years
Salary: Remuneration according to the TVöD public-sector up to pay grade 13 including attractive public-sector social security benefits.
Application deadline: 19.12.2023
Your contact for any questions you may have about the job:
Prof. Dr. Sabine Attinger
sabine.attinger@ufz.de
Please submit your application via our online portal with your cover letter, CV (please omit your photo, age, or marital status) and relevant attachments.
More information about jobs at the UFZ:
www.ufz.de/career
Helmholtz-Zentrum für
Umweltforschung GmbH – UFZ
Permoserstraße 15
04318 Leipzig, Germany