Scientist (f/m/x) in large-scale water quality modelling
Position
Scientist (f/m/x) in large-scale water quality modelling
---
Employer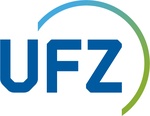 Helmholtz Centre for Environmental Research (UFZ)
Homepage: https://www.ufz.de/index.php?en=33573
---
Location
Leipzig, Germany
---
---
Relevant divisions
Atmospheric Sciences (AS)
Climate: Past, Present & Future (CL)
Hydrological Sciences (HS)

---
---
---
---
---
Application deadline
19 December 2023
---
---
Job description
The Helmholtz Centre for Environmental Research (UFZ) with its 1,100 employees has gained an excellent reputation as an international competence centre for environmental sciences. We are part of the largest scientific organisation in Germany, the Helmholtz Association. Our mission: Our research seeks to find a balance between social development and the long-term protection of our natural resources.
Scientist (f/m/x) in large-scale water quality modelling
The job
Are you an enthusiastic and driven researcher, brimming with a passion for environmental science, and committed to making a profound impact on our understanding of water quality dynamics? We are looking for a dedicated scientist to join our team and lead cutting-edge research in the area of large-scale water quality modeling.
Here at the Department of Computational Hydrosystems (CHS), we specialize in developing and implementing hydrological models (mHM/​mQM) to underpin science-driven solutions and assessments related to water quantity and quality issues. Our focus extends from catchment-level intricacies to continental and global scales, in the context of shifting climate and socioeconomic conditions.
Your tasks
In your capacity as a postdoctoral researcher, you will assume a pivotal role in advancing our comprehension of water quality modeling. Your main focus will revolve around the analysis of nutrient (N and P) dynamics within terrestrial compartments, encompassing soil, groundwater, and river systems. Your contributions will be integral to the continued development and refinement of our water quality model and its extension to river systems spanning Europe and various regions worldwide.
You'll delve into the parameterization of relevant nutrient transformation processes, develop transferable concepts, and tackle complexities of uncertainty within the driving datasets, encompassing both (agricultural) diffuse and (wastewater) point sources, as well as the modeled variables.
This position offers a unique opportunity to make a significant impact while working within a supportive, interdisciplinary environment. Join us in pushing the boundaries of water quality modeling and help chart the course for future scientific endeavors.
Key Responsibilities:
Development of water quality models to track nutrient (N and P) dynamics in terrestrial compartments, emphasizing soil, groundwater, and rivers.
Implement and test (robust and transferable) parameterizations for relevant biogeochemical and hydrological processes.
Address uncertainties in input data (diffuse and point sources) and model output variables to improve the robustness of model simulations.
Contribute towards assessment of future pathways of water quality states under different climate and socioeconomic scenarios (RCPs/​SSPs).
Collaborate with a multidisciplinary team of researchers, sharing insights and knowledge to advance the field of water quality modeling.
Publish research findings in peer-reviewed journals and present at conferences to disseminate knowledge and contribute to academic and scientific communities.
We offer
Excellent technical facilities which are without parallel
The freedom you need to bridge the difficult gap between basic research and close to being ready for application
Work in interdisciplinary, multinational teams and excellent links with national and international research networks
A vibrant region with a high-quality of life and a wide cultural offering for a balance between family and professional life
Interesting career opportunities and an extensive range of training and further education courses
Your profile
Ph.D. in a relevant field (e.g., Environmental Earth Sciences, Computational Hydrology, or a related discipline).
Strong background in water quality modeling, with expertise in large-scale modeling and a focus on nutrient dynamics.
Proficiency in relevant modeling software (e.g, as developer to

IMAGE

-

GNM

,

SWAT

,

HYPE

, others) and programming languages (e.g., Fortran, Python, R, or similar).
Excellent analytical and problem-solving skills with a demonstrated ability to work with large datasets (e.g. with NetCDF files in

CDO

/NCO programs).
Strong written and verbal communication skills, including a track record of publishing research in peer-reviewed journals.
Collaborative and adaptable, with the ability to work effectively in a team-oriented research environment.
The UFZ has a strong commitment to diversity and actively supports equal opportunities for all employees regardless of their origin, religion, ideology, disability, age or sexual identity.
We look forward to applications from people who are open-minded and enjoy working in diverse teams.
Place of work: Leipzig
Working time: Working time 100 % (39 hours per week), the job position is available for full-time or part-time employment.
Contract limitations: limited contract / limited to 31.12.2025
Salary: Remuneration according to the TVöD public sector up to pay grade 13 including attractive public sector social security benefits.
Application deadline: 19.12.2023
Your contact for any questions you may have about the job:
Dr. Rohini Kumar
rohini.kumar@ufz.de
Please submit your application via our online portal with your cover letter, CV (please omit your photo, age, or marital status) and relevant attachments.
More information about jobs at the UFZ:
www.ufz.de/career