Scientist - Global Gravity field Modelling for improved Service and Archive of Mass Distribution And mass Transport data
Position
Scientist - Global Gravity field Modelling for improved Service and Archive of Mass Distribution And mass Transport data
---
Employer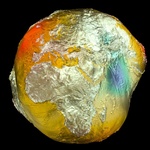 The Helmholtz Centre Potsdam – GFZ German Research Centre for Geosciences
The Helmholtz Centre Potsdam – GFZ German Research Centre for Geosciences is the national centre for geosphere research. As a member of the Helmholtz Association of German Research Centres we are part of the largest scientific organization in Germany. With approximately 1,500 employees our key mission is to secure a profound understanding of the systems and processes of solid Earth, to develop strategies and options for action in addressing global change and its impacts on a regional level, to understand natural hazards and to minimize associated risks, to ensure the sustainable provision of energy and raw materials for a high-tech society and to evaluate the influence of human activity on system Earth.
Homepage: https://www.gfz-potsdam.de
---
Location
Potsdam, Germany
---
---
Relevant division
Geodesy (G)

---
---
---
Salary
The position is classed as salary group 13 according to "TVöD Bund (Tarifgebiet Ost)".
---
---
Application deadline
Open until the position is filled
---
---
Job description
The International Centre for Global Earth Models (ICGEM) was established in 2004 as a service of the International Association of Geodesy (IAG). Since then, the ICGEM Service has been hosted at the GFZ – Potsdam. The service collects all ever published Global Gravity Field Models (GGMs), which are directly linked to mass distribution and mass transport in system Earth. ICGEM makes the models available to the public in a standardised, self-explanatory format and supports the community under the umbrella of IAG´s International Gravity Field Service. There is a need for scientific and technical expansion, and upgrade of the existing database. This position offered is part of a DFG project "Service and Archive for Mass Distribution And mass Transport data (SAMDAT)". The overall objective of the SAMDAT is to respond to the growing need and demand for improved and quality assured, well documented GGMs and related products with additional types of datasets and data representations that are enriched with metadata and provided in a sustainable infrastructure on interoperable platforms.
GFZ is looking for a Scientist (f_m_x) to be involved in the SAMDAT project.
YOUR RESPONSIBILITIES
Working with

GGM

s, their input and output products and metadata
Working with gravity related data over oceans and at global scale
Working on the computation of gravity functionals
Applying filters in spatial and spectral domains to gravity field related data
Interaction with

GGM

developers and users of such data
Presentation of the results of your work on related geoscientific conferences
Publishing the outcome of the project components in highly-ranked international journals.
YOUR QUALIFICATIONS
Master`s degree (or equivalent) and a PhD in geodesy, geophysics, physics, mathematics or a related discipline
Solid background in physical geodesy
Demonstrated experience in

GGM

determination and computation of gravity field functionals
Experience in

GGM

representation and validation techniques
Demonstrated programming skills in

FORTRAN

, C++ and Unix/Linux Shell Scripting
Experience in the usage of GitHub in the context of software development
Experience with frontend and backend construction of websites
The ability for independent working
Ability for and willingness to work in a multidisciplinary team and to communicate with external partners
Proficiency in spoken and written English
WHAT WE OFFER
Ambitious and varied tasks in a dynamic and international research environment
State-of-the-art equipment
Public service benefits
Extensive training opportunities
Professional career advice offered by our in-house Career-Centre
Flexible working hours and conditions
Support with finding a good work-life balance offered by benefit@work
Institute day-care centre on site
Working at the Albert Einstein science park on the Telegrafenberg in Potsdam
Work place within walking distance of Potsdam main train station, or just a short ride on the shuttle bus
Start date: 1st February 2024
Fixed-term: 3 years
Salary: The position is classed as salary group 13 according to "TVöD Bund (Tarifgebiet Ost)". The salary group is determined on the basis of the Collective Wage Agreement and the respective personal qualifications.
Working hours: Full-time (currently 39 h/week); The position is generally suitable for part-time work.
Place of work: Potsdam
---