Gerald Ganssen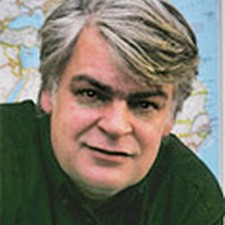 President of the European Geosciences Union
April 2007 – April 2009
Vice-President of the European Geosciences Union
April 2009 – May 2010; April 2006 – April 2007
President of the Division "Climate: Past, Present & Future" (CL) of the European Geosciences Union
April 2002 – April 2006
Gerald Ganssen currently holds the position as associate professor at the Vrije Universiteit, Amsterdam, working in the fields of marine geology, paleoceanography and paleoclimatology.
His university training in geology, paleontology and mineralogy took place at the Ruhr-Universität Bochum (Germany) between 1973 and 1978. He received Doctor of Science at the Christian-Albrechts- University in Kiel (Germany) in 1982 with a thesis on stable isotopes in planktic and benthic foraminifera in the upwelling region off NW-Africa. He moved to the Vrije Universiteit in Amsterdam in 1982 where he works since then.
His research interests focus on process-oriented studies on stable oxygen and carbon isotope proxies and their application in high-resolution marine sediment cores, land-sea interrelationships and processes of modern and past climate change. He is author of more than 50 publications and is teaching bachelor and master students in these fields. He was supervisor of more than 10 Ph.D. students and has lead several sea-going expeditions.
Gerald Ganssen was President of the European Geosciences Union from 2007–2009 and President of the Division "Climate: Past, Present & Future" of EGS and EGU, and he initiated the EGU e-journal "Climate of the Past". He serves on several national and international scientific committees and programmes dealing with paleoceanography, modern and past climate and global change in research, training and outreach.