Hans Thybo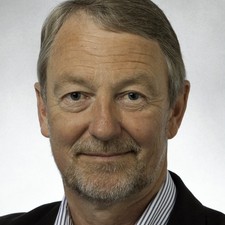 President of the European Geosciences Union
April 2015 – April 2017
Vice-President of the European Geosciences Union
April 2017 – April 2018; April 2014 – April 2015
General Secretary of the European Geosciences Union
April 2007 – April 2012
President of the Division "Seismology" (SM) of the European Geosciences Union
April 2002 – April 2007
Hans Thybo is Professor of Geologically applied Geophysics at the University of Copenhagen, Denmark. He received his M.Sc. in Physics and Mathematics in 1982 and the Ph.D. degree in Geology in 1987 with a thesis on Theoretical Seismology from the University of Aarhus, Denmark. He has been visiting professor at Stanford University in 1994. Since 1987 he has held positions at the University of Copenhagen.
His research interests are in Geologically Applied Geophysics, including integrated geophysical and geological/tectonic interpretation, tectonophysics, theoretical seismology, and all aspects of applied seismics: data acquisition, processing, and interpretation. He has been principal investigator of ~50 international collaborative geophysical projects and organiser of more than 40 international symposia. He has supervised more than 10 postdocs and 75 theses.
Hans Thybo is currently General Secretary of European Geosciences Union, where he previously served as President of the Division on seismology. He is associate editor of eEarth. He is a member of the Royal Danish Academy of Sciences (presidium member), Academia Europaea,, Fellow of the Royal Astronomical Society, London, and national representative to International Council of Scientific Unions. External member of the board of the Faculty of Mathematics and Natural Sciences at University of Oslo, member of the Natural Sciences Research Councils in Denmark and Sweden (NT-C), and advisor to other research councils. Editor-in-Chief of Tectonophysics, and associate editor of four other geophysical journals. He has published ca. 150 research papers and has been head of department.