Laura Roberts Artal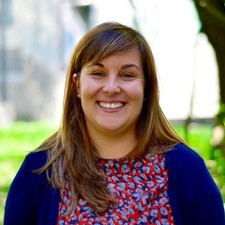 Head of Communications of the European Geosciences Union
August 2014 – December 2017
Laura completed an undergraduate Masters in Geology at the University of Liverpool, where she investigated how and why magma/water interactions lead to typically explosive eruptions. After graduating, she spent three years in industry as an environmental consultant working on land contamination issues, before returning to Liverpool University to undertake a PhD researching whether the Earth had a magnetic field during the Archean, 3.5 billion years ago.
During her PhD she became an advocate for science outreach and communication. She regularly volunteered for the STEM Ambassador Network and Science Grrl, at outreach and public engagement events across the UK; designing and developing interactive activates for children and adults alike to raise the profile of Earth Sciences amongst the general public.
Laura was the EGU Communications Officer from the summer of 2014 to the end of 2017, a time during which she was in charge of the Union's blog and social media activities as well as of liaising with the EGU's early career scientists.