Jérémie Mouginot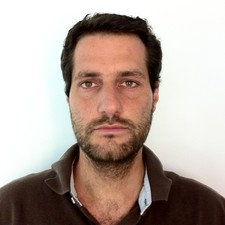 The 2015 Arne Richter Award for Outstanding Young Scientists is awarded to Jérémie Mouginot for his fundamental contributions in remote sensing of the cryosphere.
Jérémie Mouginot started his career by studying remote sensing and planetary science, focussing essentially on radar echo sounding of Mars. He notably developed original methods to detect water content at the Mars subsurface and, despite the fact his research has focused on Earth polar ice sheets since 2009, he remains active in that specific field. After moving to the University of California in 2009, Mouginot has rapidly become an international leader in remote sensing of the cryosphere, with a more specific focus on InSAR analysis. He is at the origin of the most recent maps of Greenland and Antarctic surface velocities, together with delineating the limit between floating and grounded ice around Antarctica. Recently, he reanalysed long term trends of Amundsen Sea sector mass balance, a decisive dataset to better understand current changes in West Antarctica. Owing to his work, and his willingness to collaborate, the outstanding datasets he produced so far are crucial for the most recent breakthroughs in ice sheet modelling, but are also a key component of the estimation of ice-sheet contribution to sea-level rise.
His astonishing track record, with studies focusing both on Mars and the Earth's polar ice sheets, with highly cited articles, clearly demonstrates the large impact of the science he is producing, making him a worthy recipient of this award.