Harry Zekollari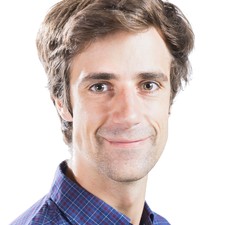 CR Cryospheric Sciences
The 2023 Arne Richter Award for Outstanding Early Career Scientists is awarded to Harry Zekollari for outstanding research in the field of mass balance and glacier evolution modelling, and for his service to the cryosphere community.
Harry Zekollari is an outstanding young scientist whose work has provided fundamental insights in the interactions, and sensitivity of the interactions, between climate forcing and glacier dynamics. Zekollari's work ranges from modelling valley glaciers and polar ice caps, to global-scale glacier modelling and ice sheets. He made landmark contributions on ice dynamic modelling, the characterization of glacier response times, and the interpretation of glacier-climate interactions in palaeo-conditions, which is reflected in his publication and citation record.
Zekollari is not only an excellent scientist, his engagement within the scientific community is also outstanding, as shown by his involvement and contribution to a number of project consortia as well as his dedication to teaching and science communication. To name a few examples, he leads the third phase of the Glacier Model Intercomparison Project (GlacierMIP3), is serving as editor for EGU's The Cryosphere and has convened a number of sessions both at EGU's General Assemblies and other conferences. He is also active in teaching and supervision of bachelor and masters students, and is engaged in mentoring schemes for Early Career Scientists, in addition to writing blog entries and popular science articles, and featuring in press articles and TV specials. In combination with his positive attitude, his collegiality and will to share credits of any accomplishment, Zekollari is without doubt a role model for researchers of any career stage and a worthy recipient of the EGU Division on Cryospheric Sciences' Outstanding Early Career Scientist Award.