Christopher Kadow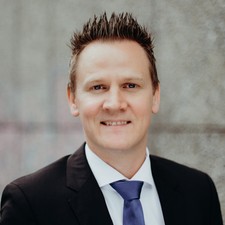 ESSI Earth and Space Science Informatics
The 2022 Division Outstanding Early Career Scientist Award is awarded to Christopher Kadow for outstanding and innovative research in climate informatics, including modelling, prediction, climate change, and the applications of artificial intelligence/machine learning in the field of climate science.
Christopher Kadow is nominated for the 2022 outstanding Earth and Space Science Informatics (ESSI) Division Early Career Scientist award. He has led the development of technologies for a research environment that combined software application and development with data management for climate science. Kadow has been exceptionally innovative and successful in combining artificial intelligence (AI) technologies with Earth system modeling to understand climates past, and predict the future state of Earth's atmosphere and climate. For example, he has applied leading edge image AI technologies to investigate climate variability in the 19th century and he has also developed a novel forecast technique that successfully blends machine learning with numerical modeling and improved the prediction capability for five years into the future. Kadow also led the forecast group for the German decadal prediction program MiKlip which developed a state-of-the-art forecast website as a modern climate service for climate predictions.
For someone who has only completed his PhD in 2019 Christopher Kadow's publication record is very impressive. He is also committed to open science and open source, and makes his supporting codes and technologies openly accessible.
Kadow operates at the boundary between IT (software & data) and in climate science and his work is not just relevant to ESSI, it is also relevant to other EGU Divisions including Climate: Past, Present and Future; Atmospheric Sciences; and Ocean Sciences.