Mojtaba Rajabi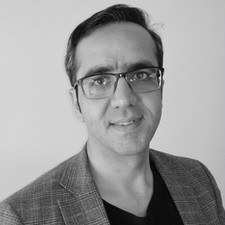 TS Tectonics and Structural Geology
The 2022 Division Outstanding Early Career Scientist Award is awarded to Mojtaba Rajabi for outstanding research on global tectonic stress, that has resulted in a major revision of our understanding of present-day crustal stress patterns across different scales.
Mojtaba Rajabi made exceptional contributions to the mapping of the Australian-Asian stress field and developed a comprehensive continental analysis that serves as a key reference for understanding the tectonic stress across spatial scales. His work further expanded to explore a wide range of implications important to quantify the processes that drive plate tectonics, to better link the dynamics of the crust to mantle convection models, and to better understand the seismic cycle from an energy conservation perspective. His work relies on a number of innovative techniques that have set his research apart from others studying crustal stresses.
Rajabi is a prolific author with publications that are noteworthy for their scientific breadth and depth. In addition to his prominent scientific contributions, he has already established a worldwide collaboration network and exhibited outstanding leadership skills, leading and co-leading major international projects aiming at a systematic compilation of present-day stress magnitude data. His exceptional achievements enabled him to build his own research team where he currently supervises post-docs and Ph.D. students. Rajabi is active in the community: he frequently presents at international meetings and organizes sessions and conferences. He has also been recognized as an outstanding reviewer by several journals.