Yin Lu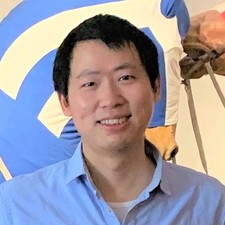 SSP Stratigraphy, Sedimentology and Palaeontology
The 2022 Division Outstanding Early Career Scientist Award is awarded to Yin Lu for outstanding and innovative contributions to lacustrine palaeoseismology and related sedimentary processes.
Yin Lu completed his PhD at the Chinese Academy of Sciences in Beijing (China) in 2015. During his postdoc at Tel Aviv University (Israel) he became a key scientific contributor to the ICDP Dead Sea Deep Drilling project with an outstanding series of studies on the topic of lacustrine paleoseismology. During subsequent postdoc positions in Germany, Belgium and currently at the University of Innsbruck (Austria) he has continued to explore a host of novel ways for using lacustrine sedimentary records as "natural seismographs".
In his research, Lu developed an innovative computational fluid dynamics modeling method based on the Kelvin-Helmholtz Instability mechanism to recover the world's longest continuous sedimentary record of large earthquakes. The quantitative method, which allows also paleoearthquake intensity and magnitude to be estimated, is also applicable to other subaqueous environments along faults. Lu has also pioneered international research efforts to combine sedimentary paleoseismic records with regional deformation in larger-scale tectonic reconstructions.
Lu's creativity, diligence, original thinking and scientific courage, his strong publication record and his strong commitment to research communication and public engagement set a very promising career trajectory, which will result in him rapidly becoming a world-leading authority in the field of sedimentary paleoseismology. For all these reasons, he is a very worthy recipient of the Stratigraphy, Sedimentology and Palaeontology Division's Outstanding Early Career Scientist Award.