Inge de Graaf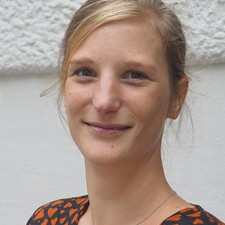 HS Hydrological Sciences
The 2023 Division Outstanding Early Career Scientist Award is awarded to Inge de Graaf for fundamental contributions to the field of large-scale hydrology and groundwater modelling.
Inge de Graaf's research focuses on the current and future projected impacts of human water use on freshwater resources worldwide. She has become a leading expert in large-scale groundwater modelling by developing one of the first global-scale groundwater models and by connecting, at that scale, groundwater dynamics to streamflow. As a major scientific outcome, she demonstrated the impact of groundwater pumping on environmentally critical streamflow and the alarming trends that will evolve if we do not change our current groundwater use.
Her research and ground-breaking conclusions are widely recognized by the larger scientific community. For instance, her work is used in support of the World Resources Institute Aqueduct Water Risk Atlas and recently in WWF's Rivers of Food study. Several of her papers received media attention and she also actively communicates her research to the wider public via blogs, videos, and radio.
Inge de Graaf is now starting a research group (at Wageningen University) on the ambitious and novel research line on groundwater sustainability and food security, for which she recently received an European Research Council Starting Grant. In this research line, she will tackle important scientific and societal questions about the sustainability of current and future groundwater uses, and if and how groundwater can be used more sustainably while maintaining and enhancing sufficient crop production to maintain regional and global food security.
All of this makes Inge de Graaf an outstanding early career scientist, a worthy recipient of the Outstanding Early Career Award of the Hydrological Sciences Division.