Mezgeen Rasol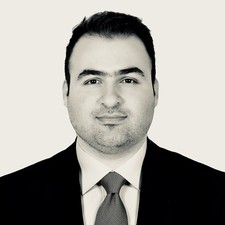 GI Geosciences Instrumentation and Data Systems
The 2023 Division Outstanding Early Career Scientist Award is awarded to Mezgeen Rasol for his significant contributions to the development of innovative methodologies for data analysis applied to Ground Penetrating Radar, with a focus on road transport infrastructure monitoring.
Mezgeen Rasol received a PhD degree from Polytechnic University of Catalunya, Barcelona, Spain, in 2021, by achieving an excellent evaluation with a thesis concerned with new methodologies for Ground Penetrating Radar assessment in soil and cement concrete pavements. From May 2021, he has been a Postdoctoral Research Fellow at Gustave Eiffel University (UGE), Paris, France. Since April 2021, he has also been Division Early Career Scientist (ECS) Representative for Geosciences Instrumentation & Data Systems Division at EGU.
His research activity regards the development of data acquisition and processing for Ground Penetrating Radar with a focus on the monitoring of road transport infrastructure and underground inspection. In particular, Mezgeen Rasol has developed novel data analysis in order to provide tools useful for supporting the owners and operators in their management of road transport infrastructures. Mezgeen Rasol is also working to develop strategies for integrating Ground Penetrating Radar with other non-destructive testing.
Besides the high scientific value, his research activity has also significant social impact as testified by the exploitation of Ground Penetrating Radar for mapping the seasonal changes of water content under sedimentary basin of Barcelona city.
Megzeen Rasol has a good track of publications international peer-reviewed journals and conference proceedings. His intellectual curiosity, creativity, and multidisciplinary approach to research make him a model young scientist and a worthy recipient of the Geoscientific Instrumentation and Data Systems Division's Outstanding Early Career Scientist Award.