Berit Arheimer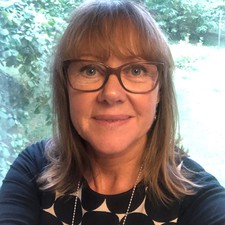 The 2021 Henry Darcy Medal is awarded to Berit Arheimer for her scientific leadership in policy-relevant large-scale modelling of water quality and quantity, promotion of open hydrology, and her excellence in managing research groups.
Berit Arheimer distinguishes herself by state-of-the-art research on large-scale water quality and quantity modelling at different spatial scales, up to global hydrological modelling. For example, she jointly used nutrient and water-quantity observations for model parameter estimation. Arheimer spearheads the setup and world-wide sharing of an open global-scale model (World-Wide HYPE) that is innovative since, unlike most global hydrological models, it is not grid-based but drainage basin-based: its widespread use may help to improve global hydrological modelling by populating individual drainage basins with local knowledge.
Arheimer is a leading promoter of open hydrology and of knowledge-transfer. Her continuous efforts to bridge the gap between science and practice is highlighted by her policy-relevant research efforts, which aim to support decision-making, and by her commitment to actively involving policy makers, operational services, and research institutes.
Arheimer has outstanding skills in team management and has shown great scientific leadership not only inside the Swedish Meteorological and Hydrological Institute, where she guides a large and very active group of operational and research-oriented hydrologists, but also in her excellent coordination of many successful EU projects. Berit Arheimer's career illustrates the possibility to concurrently accomplish high-standard research activities, advance operational water management for societal well-being, and motivate and lead large teams. In addition to her professional accomplishments, she represents an excellent example of work-life balance and is a true role model, especially for young hydrologists.