Sophie Gangl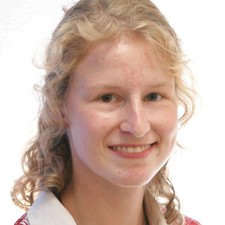 IG Isotopes in Geosciences: Instrumentation and Applications
The 2013 Outstanding Student Poster (OSP) Award is awarded to Sophie Gangl for the poster/PICO entitled:
Autochthony in the early medieval settlement of Thunau/Kamp, Austria? A question explored by 87Sr/86Sr isotope ratios using MC-ICPMS (Gangl, S; Irrgeher, J; Teschler-Nicola, M; Prohaska, T.)
Click here to download the poster/PICO file.
Sophie Gangl is a Master at the VIRIS Laboratory (head: Thomas Prohaska), Department of Chemistry, at the University of Natural Resources and Life Sciences, Vienna. Her master project focuses on the use of Sr isotope ratios to reconstruct migration and mobility patterns. The project stands in strong cooperation with the Natural History Museum Vienna. In her poster at the 2013 EGU General Assembly, she presented the first results on a case study performed at the Early Medieval settlement in Thunau/Kamp in Lower Austria.