Lukas Strauss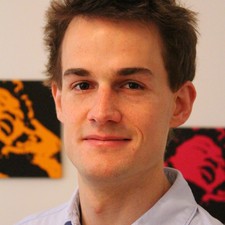 AS Atmospheric Sciences
The 2014 Outstanding Student Poster (OSP) Award is awarded to Lukas Strauss for the poster/PICO entitled:
Mountain Wave-Induced Turbulence – "Lower Turbulent Zones" Revisited (Strauss, L.; Grubišić, V.; Serafin, S.; Mühlgassne, R.)
Click here to download the poster/PICO file.
Lukas Strauss is a PhD student at the Department of Meteorology and Geophysics at the University of Vienna, Austria. In his work, Lukas is seeking to exploit measurements from research aircraft and airborne Doppler radar to obtain quantitative estimates of severe atmospheric turbulence over complex terrain. In the awarded poster, he showed the influence of a secondary orographic obstacle and properties of the valley atmosphere on the formation of low-level turbulent zones downstream of the Sierra Nevada, using data from the Terrain-induced Rotor Experiment (2006, Sierra Nevada, California).
Lukas' work adds to the efforts by the mountain meteorology community to better describe and quantify the hazard for civil aircraft flying in the vicinity of mountains.