Martin Braun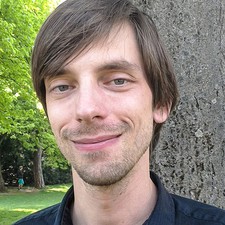 NH Natural Hazards
The 2014 Outstanding Student Poster (OSP) Award is awarded to Martin Braun for the poster/PICO entitled:
Connecting a large database of debris flow events in Austria with daily precipitation data (Braun, M.; Hübl, J; Kaitna, R.)
Click here to download the poster/PICO file.
I am currently finishing my master thesis at the Institute of Mountain Risk Engineering at the University of Natural Resources and Life Sciences, Vienna under the supervision of Johannes Hübl and Roland Kaitna. The poster presented at EGU illustrated my first approach of an extensive analysis of the mechanisms of precipitation involved in debris-flow triggering with consideration of potential climatic shifts using daily precipitation data and a unique debris-flow inventory.