Ivan Prokhorov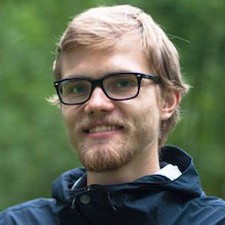 BG Biogeosciences
The 2018 Outstanding Student Poster and PICO (OSPP) Award is awarded to Ivan Prokhorov for the poster/PICO entitled:
Optical measurements of carbonate "clumped" isotope signatures (Prokhorov, I.; Kluge, T.; Janssen, C.;)
Ivan Prokhorov is currently pursuing the Ph.D. degree in environmental physics with Heidelberg University. His research focuses on laser spectroscopic methods and their application to isotope and isotopologue studies in environmental systems. The awarded poster presents the new laser instrument for the precise analysis of carbon dioxide clumped isotope signature. The work has been done in collaboration between Institute of Environmental Physics, Heidelberg and LERMA-IPSL, Sorbonne University, Paris. Awardee acknowledges the financial help from Heidelberg Graduate School of Fundamental Physics.