Noemi Franco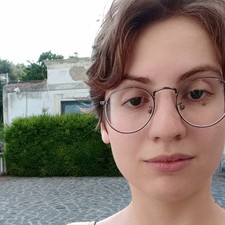 GI Geosciences Instrumentation and Data Systems
The 2022 Outstanding Student and PhD candidate Presentation (OSPP) Award is awarded to Noemi Franco for the poster/PICO entitled:
Performance assessment of the space-borne Raman Lidar ATLAS – Atmospheric Thermodynamics LidAr in Space (Franco, N.; Di Girolamo, P.; Summa, D.; De Rosa, B.; Behrendt, A.; Wulfmeyer, V.)
Click here to download the poster/PICO file.
Noemi Franco is a PhD Student at the University of Basilicata, Potenza – Italy, where she works with Prof. Paolo Di Girolamo on Raman Lidar and especially on space-borne Lidar applications.
Her research focuses on the development of simulation models to understand the capabilities, the expected performances, and the impact of Raman Lidar measurements. The simulations obtained through her model are actually used in many projects for the development of new Raman Lidar, both for satellite (ATLAS, CALIGOLA) and ground-based systems (CONCERNING, MARCO).