Xinyang Fan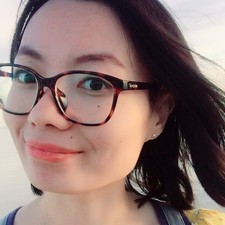 HS Hydrological Sciences
The 2022 Outstanding Student and PhD candidate Presentation (OSPP) Award is awarded to Xinyang Fan for the poster/PICO entitled:
Groundwater sensitivity to Climate Change (Fan, X.; Peterson, T.; Henley, B.; Arora, M.)
Xinyang Fan is a joint PhD candidate between the University of Melbourne and Karlsruhe Institute of Technology in Germany. Her research focuses on quantifying the impact of climate change and variations on groundwater level, recharge, and discharge in Australia and Germany. She is particularly interested in using statistical and conceptual modeling approaches to investigate groundwater availability under anthropogenic climate change, from the past perspective and by evaluating the climate change scenarios.
In her presentation at EGU 2022, she showed a study of her PhD of quantifying the sensitivity of groundwater level and recharge to climate variations in Australia.