Jonas Pyschik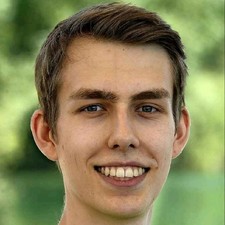 HS Hydrological Sciences
The 2023 Outstanding Student and PhD candidate Presentation (OSPP) Award is awarded to Jonas Pyschik for the poster/PICO entitled:
Detecting the occurrence of preferential flow in soils with stable water isotopes (Pyschik, J.; Weiler, M.)
Click here to download the poster/PICO file.
Jonas Pyschik is a PhD student at the University of Freiburg, Chair of Hydrology. His project is part of a research unit focusing on subsurface stormflow. In Jonas work, he tries to derive subsurface flow-paths and catchment scale dynamics of interflow using stable water isotopes.