Lucas Schmutz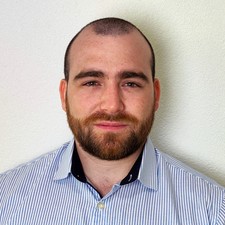 NP Nonlinear Processes in Geosciences
The 2023 Outstanding Student and PhD candidate Presentation (OSPP) Award is awarded to Lucas Schmutz for the poster/PICO entitled:
A multivariate approach to combine general circulation models using graph cuts (Schmutz, L.; Thao, S.; Vrac, M.; Mariethoz, G.)
Click here to download the poster/PICO file.
Lucas Schmutz is a PhD student at the Institute of Earth Surface Dynamics (IDYST) at the University of Lausanne, Switzerland. Under the supervision of Professor Gregoire Mariethoz, Lucas aims to enhance the reliability of climate projections by accounting for the local performance of global circulation models. His work focuses on novel statistical approaches to combine multiple models, aiming to preserve their spatial characteristics and the dependencies between variables. These innovations aim to produce more physically realistic and less biased climate projections, informing better local adaptation and mitigation strategies.