Michael De Santi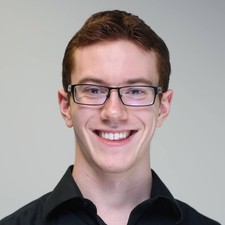 HS Hydrological Sciences
The 2023 Outstanding Student and PhD candidate Presentation (OSPP) Award is awarded to Michael De Santi for the poster/PICO entitled:
Optimizing chlorination for water safety and acceptability in emergency water supplies in humanitarian crises using a deep composite neural network (De Santi, M.; Ali, S. I.; Khan, U. T.; Brown, J. E.; String, G.; Heylen, C.; Naliyongo, D.; Lantagne, D.; Ogira, V.; Fesselet, J.-F.; Orbinski, J.)
Click here to download the poster/PICO file.
Michael is a PhD candidate in the Department of Civil Engineering at the Lassonde School of Engineering at York University. Michael works as the modelling researcher on the Safe Water Optimization Tool (SWOT) project at York University's Dahdaleh Institute for Global Health Research (DIGHR). His research focuses on the development of process-based and machine learning modelling tools to predict drinking water quality in refugee and internally displaced person settlements, with a particular focus on probabilistic and risk-based models. Prior to joining the SWOT team, Michael obtained a BASc in Civil Engineering from the University of Toronto and worked for several years as a water design specialist. His current research focuses on developing tools for holistically assessing water safety risk in humanitarian response settings.