Rodrigo San Martin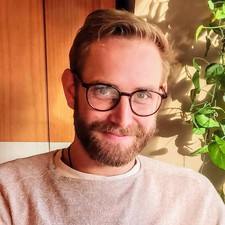 BG Biogeosciences
The 2023 Outstanding Student and PhD candidate Presentation (OSPP) Award is awarded to Rodrigo San Martin for the poster/PICO entitled:
South American Chaco: fires, land-use and climate (San Martin, R.; Ottlé, C.; Sörensson, A.)
Click here to download the poster/PICO file.
Rodrigo San Martin is a PhD student at Paris Saclay University, France, under the supervision of Dr. Catherine Ottle (CNRS – France) and Dr. Anna Sorensson (CONICET – Argentina). Working within the LSCE-IPSL institute, his research is dedicated to understanding the drivers of wildfires in the South American Chaco, the continent's second-largest forest. Rodrigo's work focuses on understanding and describing the complex links between fires, land cover, land use, and climate in the area, with aims to improve future predictions and foster more effective wildfire management strategies in this ecologically vital and strongly threatened region.