Tzu-Han Weng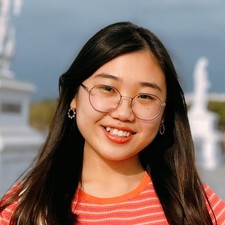 HS Hydrological Sciences
The 2023 Outstanding Student and PhD candidate Presentation (OSPP) Award is awarded to Tzu-Han Weng for the poster/PICO entitled:
Establishing a macroscopic-scale rainfall climate and water resources estimation model by machine learning method (Weng, T.-H.; Lin Y.-C.)
Click here to download the poster/PICO file.
Tzu-Han Weng is a master student supervised by Prof. Yuan-Chien Lin in Civil Engineering at National Central University, Taiwan. Her research focuses on precipitation characteristics and water resources variation trends in Taiwan.
The work presented and awarded at EGU 2023 uses data mining techniques to analyze observed data and remote sensing data at macro spatial and temporal scales. Wavelet signal analysis method is used to extract features and investigate the correlations between rainfall as well the other factors that may affect hydrological and water resource variability.