Zhen Xu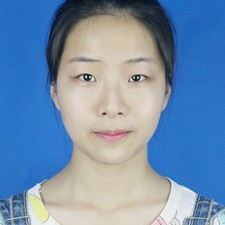 BG Biogeosciences
The 2023 Outstanding Student and PhD candidate Presentation (OSPP) Award is awarded to Zhen Xu for the poster/PICO entitled:
Early Triassic super-greenhouse climate driven by vegetation collapse (Xu, Z.; Yu, J. X.; Yin, H., Merdith, A. S. ; Hilton, J.; Allen, B. J.; Gurung, K.; Wignall, P. B.; Dunhill, A. M.; Schwartzman, D.; Goddéris, Y.; Donnadiew, Y.; Wang Y.; Zhang Y.; Poulton, S. W.; Mills B. J. W.)
Click here to download the poster/PICO file.
Zhen Xu is a PhD candidate at the China University of Geosciences (Wuhan), P.R.China and is joint-supervised by the University of Leeds, United Kingdom. Her major is Geobiology and she is interested in the co-evolution between land plants and the physical environment during the Permian Triassic Mass Extinction (PTME). She studied the land fossil plant evolution pattern and produced the global spatial palaeo-vegetation maps based on the plant fossil, land tetrapod fossil and sedimentary records. She found the Permian-Triassic plant mass extinction happened in the low-middle latitude (45°N-45°S) and the land NPP dropped ~65% after the PTME. Then she and the whole research group hired the spatial biogeochemistry-climate model SCION to simulate the C, O, N, P, S, Sr and etc circulation through the End-Permian to Middle Triassic. The model results indicate the land vegetation collapse was the main cause of the ~5 Million years super-greenhouse during the Early Triassic which was triggered by the volcanic events. The research done by she and her groups suggests there were thresholds exist in the climate-carbon system beyond which warming may be amplified substantially.