Young-Ha Kim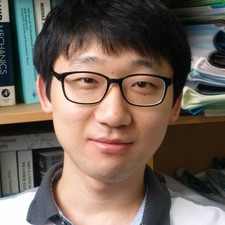 OS Ocean Sciences
The 2014 Outstanding Student Poster (OSP) Award is awarded to Young-Ha Kim for the poster/PICO entitled:
Contributions of equatorial planetary and gravity waves to the QBO evolution in a GCM with a parameterization of convective gravity waves (Kim, Y. H; Chun, H. Y.)
Click here to download the poster/PICO file.
Young-Ha Kim is a PhD student in Department of Atmospheric Sciences at Yonsei University, Seoul, Korea, supervised by Prof. Hye-Yeong Chun. His research interests have been focused on atmospheric wave dynamics. He will complete his degree this year with the dissertation entitled "Equatorial Planetary and Gravity Waves in the Stratosphere and Their Contribution to the QBO". The main results of the dissertation are presented in this poster, including the propagation/dissipation patterns of various-type equatorial waves in the stratosphere and the momentum forcing induced by the waves to the QBO in a GCM.