Florian Ott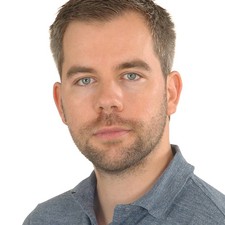 CL Climate: Past, Present & Future
The 2016 Outstanding Student Poster and PICO (OSPP) Award is awarded to Florian Ott for the poster/PICO entitled:
Refining the time span between the early Holocene Askja-S and Hässeldalen tephras through differential dating based on varve counting from Lake Czechowskie (N Poland) (Ott, F.; Wulf, S.; Serb, J.; Słowiński, M.; Obremska, M.; Tjallingii, R.; Błaszkiewicz, M.; Brauer, A.)
Click here to download the poster/PICO file.
Florian Ott is a PhD student at the section "Climate Dynamics and Landscape Evolution" at the GFZ German Research Centre for Geosciences in Potsdam (Germany). His research is part of ICLEA (Virtual Institute of Integrated Climate and Landscape Evolution Analyses) funded by the Helmholtz Association. In his research he focusses on the integration of chronological, sedimentological and geochemical data from the annually laminated (varved) Lake Czechowskie sediment record (N Poland) and aims on the understanding of climatic and environmental changes in the Northern Central European lowlands since the last deglaciation.
The poster shown at the EGU 2016 presents for the first time a differential dating between the early Holocene Hässeldalen and Askja-S tephras based on varve counting to define the time span between them. It further discusses published age estimates between both tephras and illustrates the possible sedimentological and geochemical signature of the Preboreal Oscillation (PBO), an early Holocene cold interval.