Hung-En Li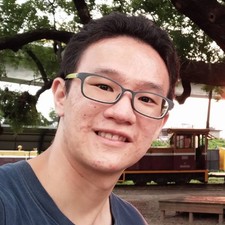 ERE Energy, Resources and the Environment
The 2022 Outstanding Student and PhD candidate Presentation (OSPP) Award is awarded to Hung-En Li for the poster/PICO entitled:
Forecasting impacts of climate change on plantation carbon sink capability (Li, H.-E.; Cheng, S.-T.)
Click here to download the poster/PICO file.
Hung-En Li is a master student supervised by Prof. Su-Ting Cheng in the School of Forestry and Resource Conservation, National Taiwan University, Taiwan. The work presented and awarded at the vEGU2022 estimates carbon sequestration capacity of Sugi (Cryptomeria japonica) plantations in the National Taiwan University Experimental Forest by a process-based model based on the structure of the Physiological Principles for Predicting Growth (3-PG). By considering the mechanisms of meteorology on plant physiological responses and tradeoffs among stand density and mortality, this work highlights the impact of climate change on forest plantation and emphasizes the role of smart forest management on maximizing carbon sink capability for a more sustainable future.