Josephine Salice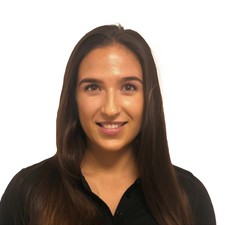 ST Solar-Terrestrial Sciences
The 2022 Outstanding Student and PhD candidate Presentation (OSPP) Award is awarded to Josephine Salice for the poster/PICO entitled:
Solar Wind Structures and their Effects on the High-Energy Tail of the Precipitating Energetic Electron Spectrum (Salice, J.; Nesse Tyssøy, H.; Smith-Johnsen, C.; Babu, E. M.)
Click here to download the poster/PICO file.
Josephine Salice is a PhD candidate at the University of Bergen, Norway, studying the Earth's relationship to space. As a member of the particle precipitation group at the Birkeland Centre for Space Science, led by Dr. Hilde Nesse Tyssøy, her work focuses on the drivers of medium energy electron (MEE) precipitation.
The work presented and awarded at EGU 2022 estimates the MEE bounce loss cone (BLC) fluxes from measurements by the Medium Energy Proton and Electron Detector (MEPED) onboard the Polar Orbiting Environmental Satellite (POES) from 2004 – 2014. It explores the nature of the MEE spectrum in the context of solar wind drivers and their associated solar wind properties. Three key aspects are investigated regarding the relationship between >43 keV and >292 keV electron fluxes: the maximum flux response, the timing of the peak flux, and the duration of the precipitation events. The results found in the study represent the foundation for a stochastic MEE parameterization that goes beyond the average picture, representing a realistic variability on both daily and decadal scales.