Yingxue Yu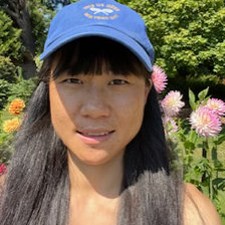 HS Hydrological Sciences
The 2022 Outstanding Student and PhD candidate Presentation (OSPP) Award is awarded to Yingxue Yu for the poster/PICO entitled:
Effects of Microplastics on Soil Hydraulic Properties (Yu, Y.; Flury, M.)
Click here to download the poster/PICO file.
Yingxue Yu is a PhD candidate in soil physics at Washington State University. Her research focuses on (1) Fate and transport of solutes and colloids in soils and porous media; (2) Occurrence and fate micro- and nanoplastics in aquatic and terrestrial ecosystems; (3) Characterization of water flow and soil physical properties; (4) Application of geostatistics in soil science.