Tim Busker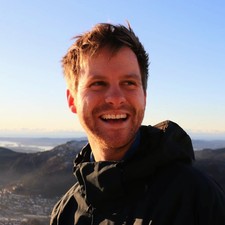 HS Hydrological Sciences
The 2023 Outstanding Student and PhD candidate Presentation (OSPP) Award is awarded to Tim Busker for the poster/PICO entitled:
Impact-based seasonal rainfall forecasting to trigger early action for droughts (Busker, T.; de Moel, H.; van den Hurk, B.; Aerts, J.)
Click here to download the poster/PICO file.
Tim Busker is a PhD candidate at the Vrije Universiteit (VU) Amsterdam, working within the Water and Climate Risk department of the Institute for Environmental Studies (IVM). His research focuses on developing impact-based forecasting techniques for floods and droughts, aimed at providing valuable insights into early actions triggered by these forecasts.
The specific study presented at EGU23 focused on evaluating the effectiveness of seasonal forecasts from the ECMWF SEAS5 system in predicting rainfall droughts in East Africa and triggering corresponding actions. He showed that early actions can effectively reduce drought impacts in the region, especially ahead of the October-November-December (OND) season.